November 12, 2021
New Instagram Girl Planner: A Perfect Christmas Gift Idea from LifePhoto

November 12, 2021 – Delafield: LifePhoto has just announced the release of the new Instagram Girl Planner just in time for the holiday season. The newly released planner is sure to be a popular gift among teens this year.
Since 2003, LifePhoto has offered customers a way to showcase their treasured memories while staying organized. The new Instagram Girl Planner gives teens this same opportunity and allows them to display their favorite photos at the same time.
With the continued popularity of Instagram, many teens find themselves taking dozens of photos every day. Although many of these photos may represent cherished memories, they often get lost in your teen's camera roll, used once in an Instagram story or as a screensaver on their phone. With this new planner from LifePhoto, these photos are printed and showcased in an organizer so they can be admired all year long.
This small planner features 52 planner pages, each with a space for weekly photos. Each week's photo page can be filled with a single photo or up to three for a fun collage. A designated place for notes can also be customized to be vertically or horizontally orientated.
For added convenience, this 52-week planner can be customized to begin at any month of your choosing, so there is no need to wait for the next calendar year to use it. Whether the planner is used as a Christmas gift or an early birthday present, its recipient will be able to start using their personalized organizer the moment they get it.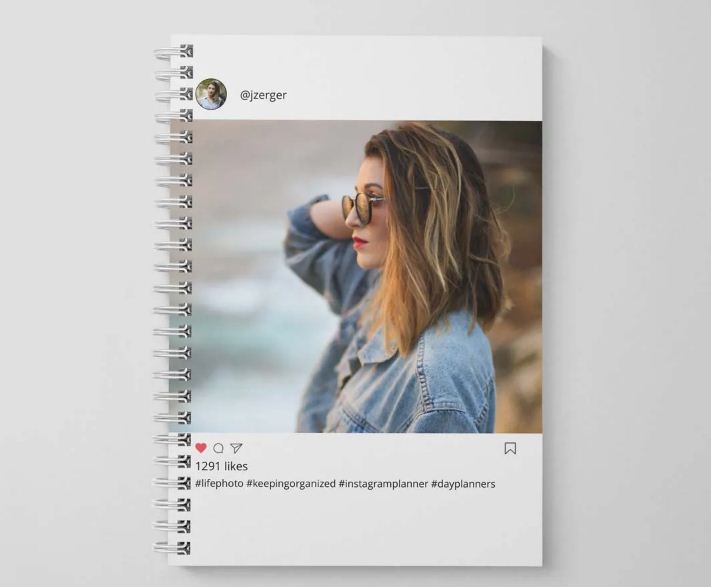 All photo covers are printed on heavy 18 pt. premium white eco-friendly cover stock of the highest quality. Planner pages are printed on durable 80# bright white writing paper to match this quality for smooth and easy note-taking. Both the photo covers and writing paper are made from recycled, eco-friendly paper, so you can give a gift that is easy on the environment.
Each Instagram Girl Planner can hold over 100 photos so your teen can welcome each new week of the year with a cherished photo to inspire them. Whether your teen's goal is to earn straight A's in all of her classes or simply to make the most of each day with her friends, this personalized planner will motivate her to do her best every single day.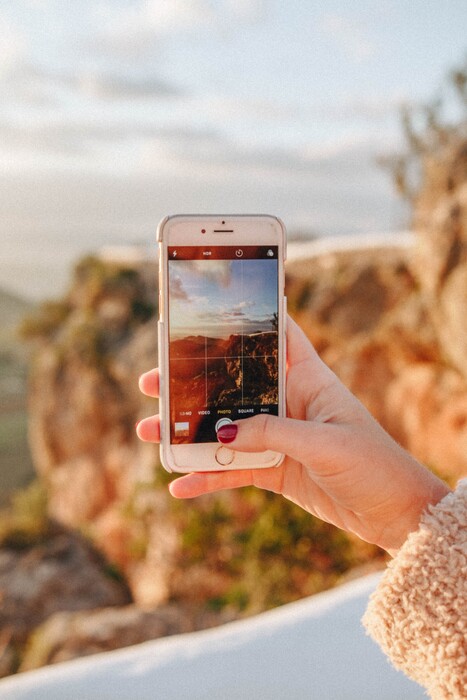 A specialty aluminum coil binding allows the planner to lay flat for easy writing and easy viewing of the gorgeous photo pages. With this, your teen will be able to keep the planner open to her favorite pages while she works for a quick dose of inspiration every time she looks up. This flat-laying design also makes weekly planning more efficient, for less flipping through pages and easier organization.
This Instagram Girl planner is already making a positive impression on teens and parents alike. One parent described the product as a "Wonderful Christmas Gift!" for her teenage daughter. Another customer remarked, "This weekly planner is absolutely FANTASTIC! I think of all my loved ones with every page turned – such a thoughtful way to stay organized."
The Instagram Girl Planner checks every box for a perfect Christmas gift for teens. The recycled materials are sustainable and environmentally friendly, while the quality cover stock and writing paper give the planner a high level of durability that is perfect for daily use at school and home.
Give your teen the gift of their favorite photos by customizing a planner especially for them. For the perfect gift that is sure to inspire and motivate your teen every week, personalize an Instagram Girl Planner today.
Interested in Instagram Girl Planners? Feel free to Email at info@lifephoto.com or call at 1-888-202-5472 for further discussion.
About LifePhoto: Lifephoto.com, an online digital photo gift store and photo sharing site is renowned as the Original photo day planner, photo day plan providers that are recommended by most of the people all the time. Lifephoto's photo sharing site is designed to give customers a great experience as they use their photos to create unique DIY home decor and gifts.
Like us: https://www.facebook.com/lifephotodotcom/
Follow us: https://www.instagram.com/lifephotoplanners/
Retweet us: https://twitter.com/photoprint
Subscribe us: https://www.youtube.com/user/Lifephotodotcom
Contact Detail:
Company Name: Life Photo
Contact Person: Media Relations
Email: Send Email
Phone No: +1-888-202-5472
Address: 3215 Golf Road #137, Delafield WI. 53018,
Country: United States
Website Url: https://lifephoto.com


Source: www.PRExhibition.com